7 Years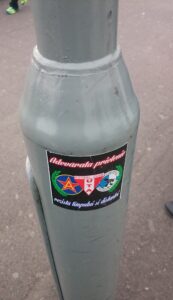 I remember like it was today. While I was placing everything I've had in a Decathlon bought suitcase and a CapyTempo backpack which a friend gave me a few years back, my dog was curious about what I was doing, and so were my cats. Little would they know that in a few hours, I will physically be as far away from them as I will be from ever seeing most of them again.
I did one last night of PC activities-some browsing, minimal gaming, went to make some last pics of my pets and mum, then I slept for around 2 hours before one of my friends came to drop me at the airport.
It was my first time there, I remember going through the customs fairly straightforwardly, then waiting at departures.
As I was boarding the plane, I remember how my mother merely encouraged me before I entered my friend's car and told me that It was about time I try something different, which was the first (and only) time she actually approved this.
I wished I could've listened to Eminem's song Lose yourself but my phone's audio jack was messed up, I could only find the courage within my mind and carry on this path.
Remember being on British soil for the first time, panicking around the bus stops, walking towards my temporary accommodation using Here and Google Maps. I remember going into town at 5PM just to find everything shut and wondering where everyone was (where I came from, 6-7 PM is the time when everyone is out lol).
But most importantly, I remember not having any idea whatsoever about what I'm going to do and still moving forward with ticking all of my objectives-finding a rent accommodation, get the right to work in the UK, opening a bank account, familiarizing myself with the new surroundings, meeting new acquaintances-all done by an introvert who hates talking to people in general, let alone to new people, in new environments.
I do not know how I managed to go through with all this, but this experience proved to me that focus and dedication can prevail when fear and doubts can't break your spirit.
While over 2191 days have passed since I came into the post-brexit vote United Kingdom, I don't remember many of these days as I did remember that one. I might've not seen it at the time, but this all process proved to me that many things are only difficult in my head and most things get easier once I've started.
Unfortunately, I need to put a stop for now-life's calling. A hot piece of lasagne and a slice of mango cake, to celebrate this milestone. Chapeau.